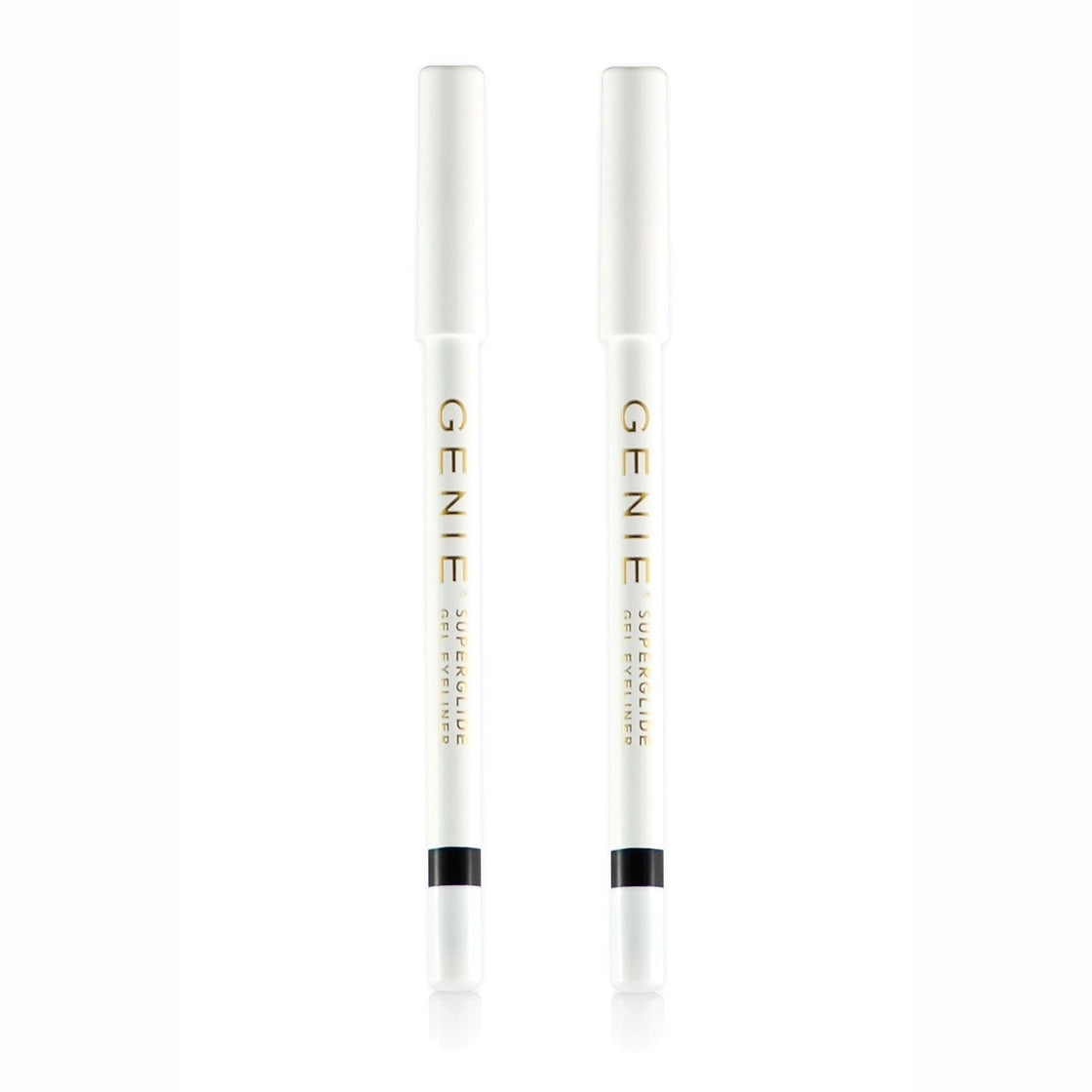 Superglide Waterproof Gel Eyeliner Duo
Description
Two is better than one! These gel liners give you waterproof, no-budge beauty. They dry down in 90 seconds and stay on for 24 hours! Deposit rich color in a single stroke – No more skipping, tugging, or pulling.
Waterproof, Cry Proof, Sweat Proof, Melt Proof
Dries down to no-budge-beauty in 90 seconds

 – 

This long-wear liner doesn't come off until you take it off
Easy, Easy, Easy – Gel in a pencil combines great texture and ease of use, no brushes necessary
Deposits color in a single stroke

 – 

no need for multiple applications
Super-sized (1.3 grams) to give you four times as much product as an average-size eyeliner
Ultra-pigmented mica silicates give you incredible color adhesion
Won't dry out or break

 – 

Pencil housing is AES, not wood, so it keeps the formulation moist
Convenient sharpener features a German-made blade
NO Parabens, Alcohol, or Fragrance. 
Hypoallergenic, Dermatologist tested, Fragrance-Free.
MADE IN FRANCE
FAQ
How to Use:
First, make sure the tip is sharpened to a point. For a fine line, draw a line close to your lash line. The closer you get to your lash line, the more natural look you will achieve.
GENIE TIP: For a smoky, sexy look, smudge the liner with a small brush before the 90 second setting time.
How to tightline. Tightlining means lining the upper and lower inner rims of your eyes or waterlines of your eyes. This is really easy to do with the Superglide gel eyeliner. What you're going to love about the SUPERGLIDE is if your eyes water while tightlining, this gel doesn't run.
Orders ship within 5 to 10 business days.