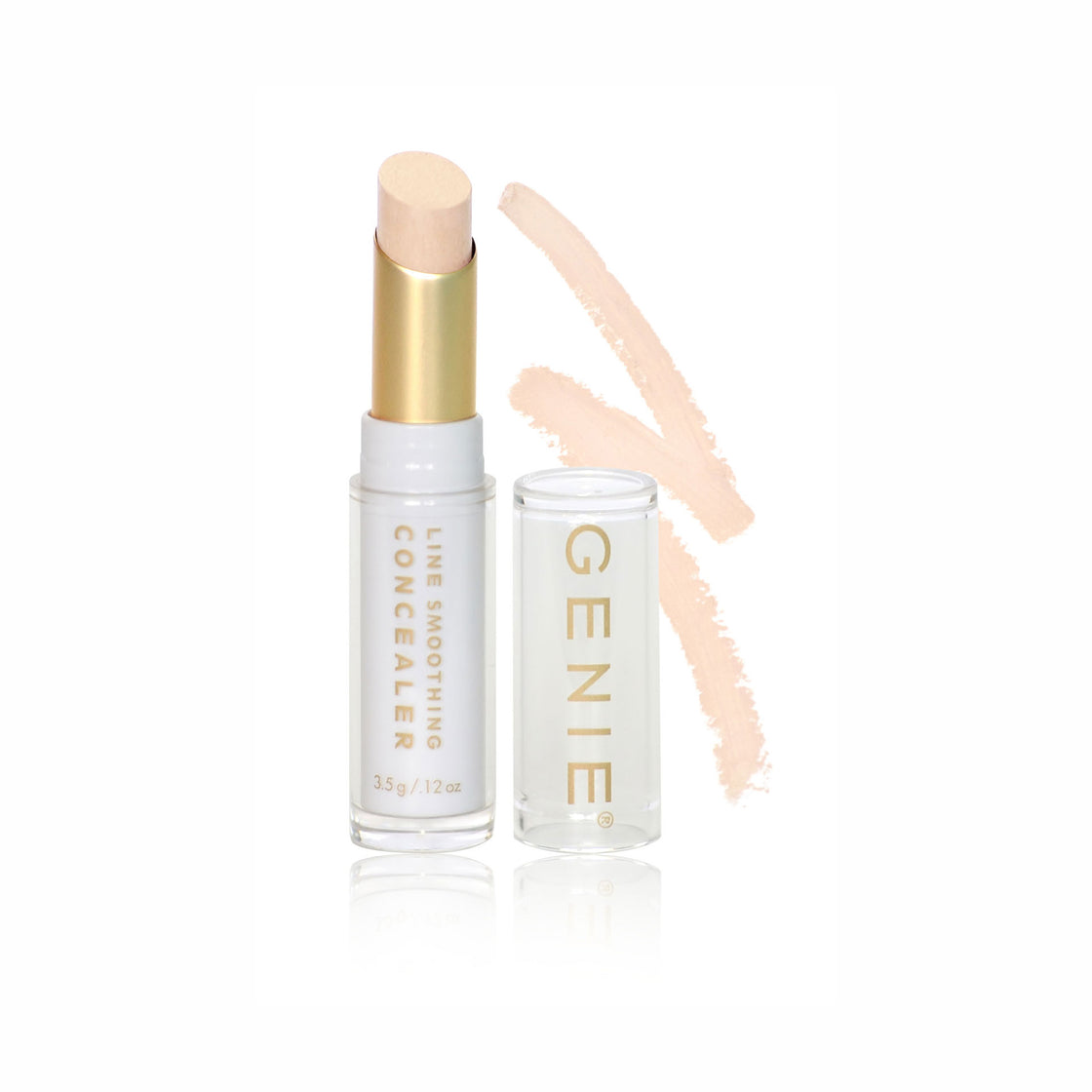 Line Smoothing Concealer
Description
This waterproof, full-coverage concealer covers your dark under-eye circles, hyperpigmentation, and blemishes instantly without sinking into fine lines thanks to its incredibly creamy, invisible-on-the-skin formula.
Instantly erase the look of dark circles, freckles, blemishes, acne, broken capillaries, hyper-pigmentation, and dark spots
Crease-proof–will not emphasize crack or crease under your eyes
Highly pigmented coverage looks invisible to give the appearance of flawless skin
Long wear–lasts all day until you wash it off
Light-diffusing particles give you instant radiance
Buttery, emulsion stick base allows the formula to absorb in a way a pan or liquid concealer can't
Thick, creamy formula means no dry-down waiting time
Safflower seed oil, sweet almond oil, and shea butter as well as vitamin E and hyaluronic acid give you added hydration and anti-aging benefits
Perfect for oily skin too – Corn starch absorbs any oil, so it reduces shine while maintaining moisturization
NO Parabens, Alcohol, or Fragrance.
Hypoallergenic, Dermatologist tested, Fragrance-Free.
MADE IN USA
FAQ
How to Use:
Twirl applicator to dispense stick and apply to problem area.
Tap into skin to blend. Be sure to blend under and around eye if concealing under-eye area.
GENIE TIP: GENIE Line-Smoothing Concealer can be applied under or over foundation. Then set the concealer by using Genie Cashmere Powder on top of it.
Orders ship within 5 to 10 business days.