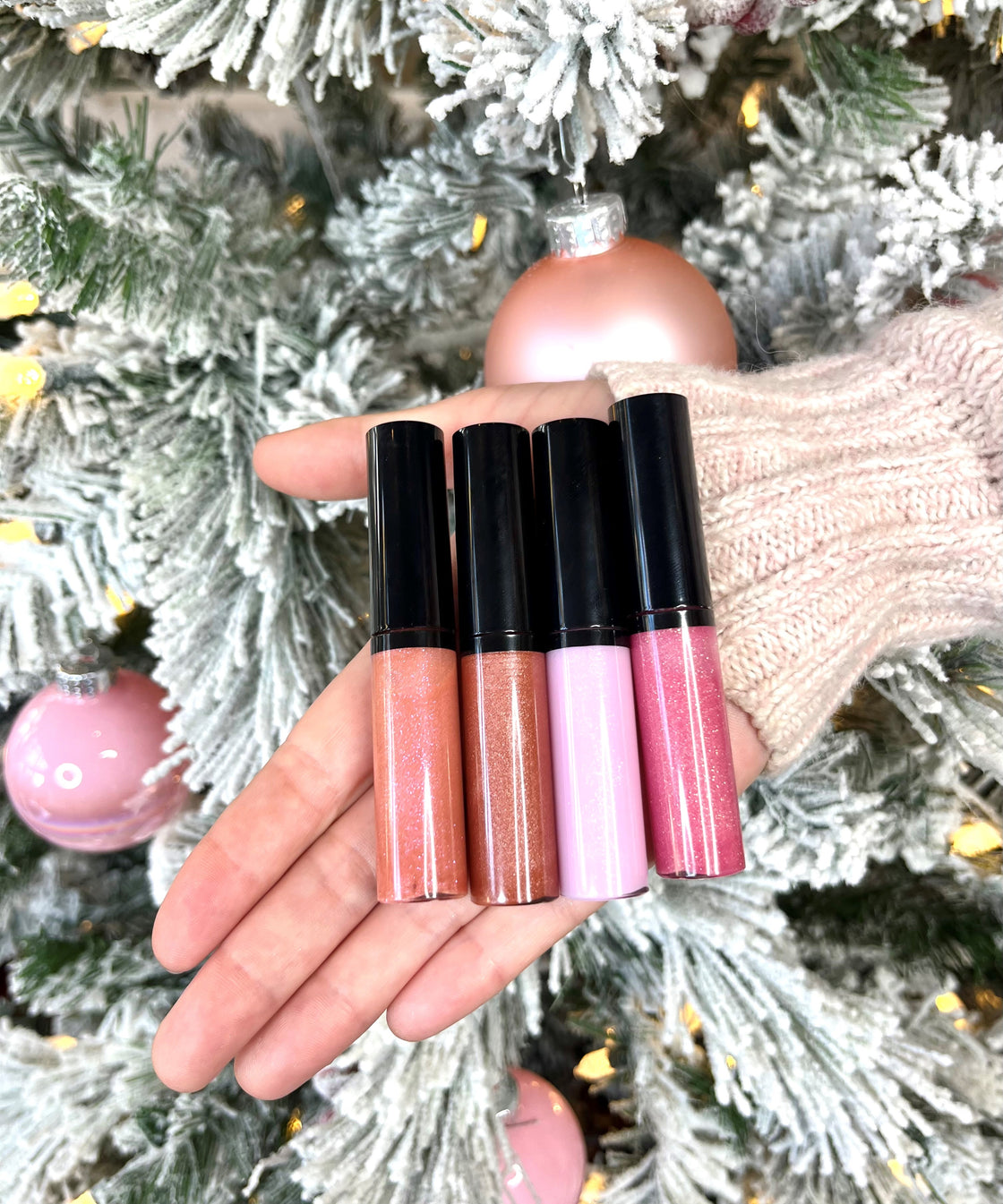 "Holiday Lips" Shimmer Lip Gloss Trio
Description
It's time to Shine!  Genie Perfect Shimmer Lip Gloss features a sparkly sparkle in a super slick -soft formula that gives lips luscious, massive shine. Light-weight and sheer, these lip glosses are perfect for just a splash of sparkle, light buildable color, or as a glittering topper for any lipstick. This trio comes packaged in a beautiful metallic gold gift pouch.
Choose 3 shades:
Pink Diamonds – Super Sheer Pink with Silver Shimmer
Caramel Crystal – Sheer Nude with Pink Sparkle
Cinnamon Sparkle – Sheer Hazelnut with Champagne Shimmer
Orchid Shimmer –Sheer Pink Mauve with Gold Sparkle
Orders ship within 5 to 10 business days.