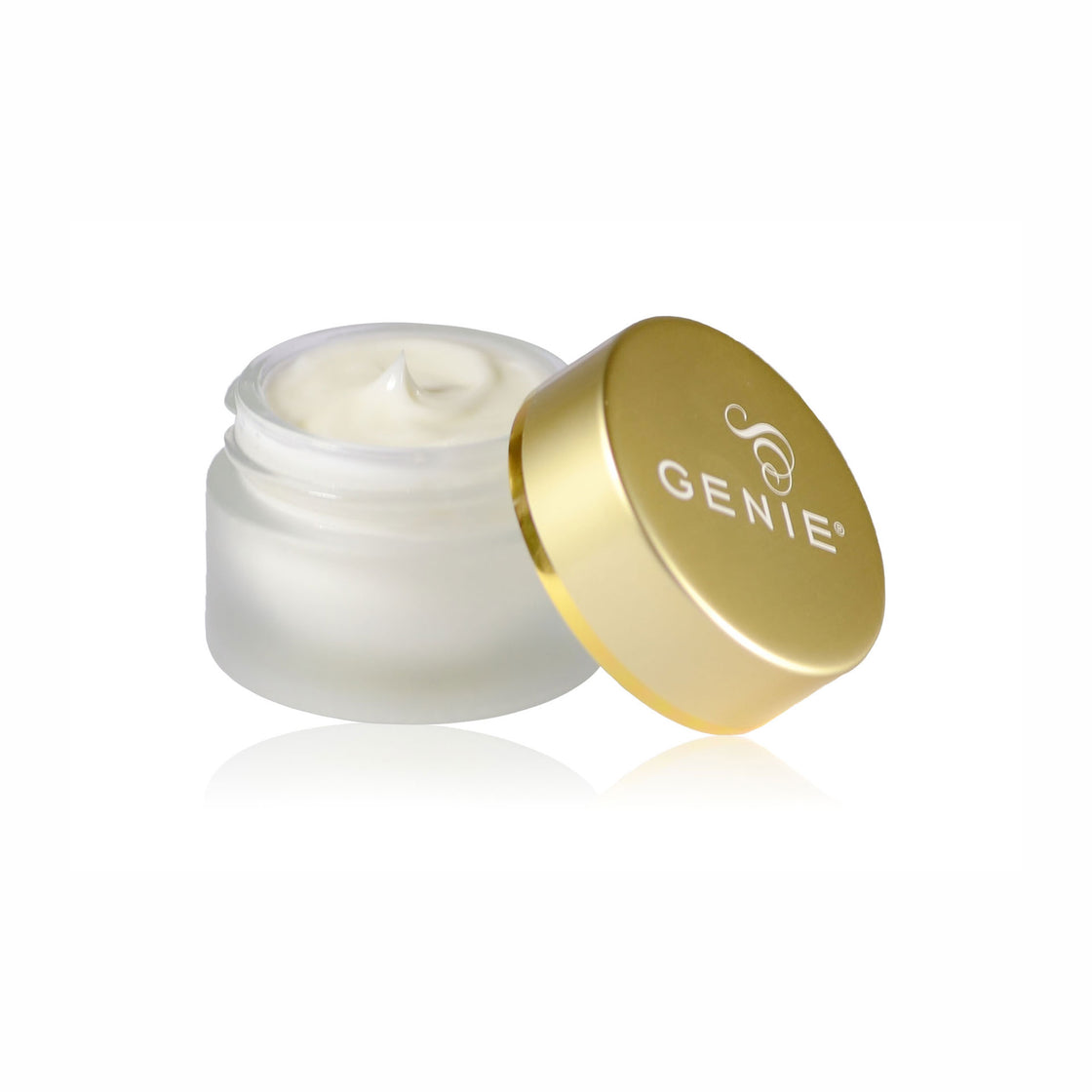 H'eye'drator Eye Cream
Description
The essential eye cream—plumps up wrinkles, hydrates, firms up crepiness, and provides essential fatty acids and antioxidants to your entire eye area.
Hyaluronic Acid - Improves hydration and can absorb up to 1000 times its weight in water.
Vitamin E and Tocopherol Acetate (Vitamin A) - Proven antioxidant duo, helps protect against free radical damage
Cucumber Extract - Cooling botanical provides soothing, revitalizing anti-inflammatory properties
Safflower Seed and Sweet Almond Oil - This duo of oils provides suppleness from essential fatty acids and antioxidants to your skin
Shea Butter - Highly moisturizing
Aloe Vera - Contains cooling properties for instant anti-inflammatory action
Can be used around the entire eye area
Does not include Parabens, Silicone, Alcohol or Fragrance.
Fragrance-free, Hypoallergenic, Dermatologist Tested.
MADE IN THE USA
FAQ
Why do the eyes show wrinkles quicker than any other part of the face?
There are few to no oil glands in the eye area, so lines appear early. The addition and retention of moisture is imperative for your under-eye area.
What makes GENIE H'eye'drator Eye Cream so intense, but lightweight?
Hyaluronic Acid binds moisture and absorbs 1000X its weight in hydration.
How to Use:
With a light, patting motion, apply a pea-sized amount of Genie H'eye'drator from the corner of your under-eye in towards the bridge of your nose. Also apply from corner of eye up over your brow bone.
For best results, use morning and night.
Genie Tip: Can also be used for the delicate skin on your upper lip to help fill in and prevent vertical lip lines.
Orders ship within 5 to 10 business days.