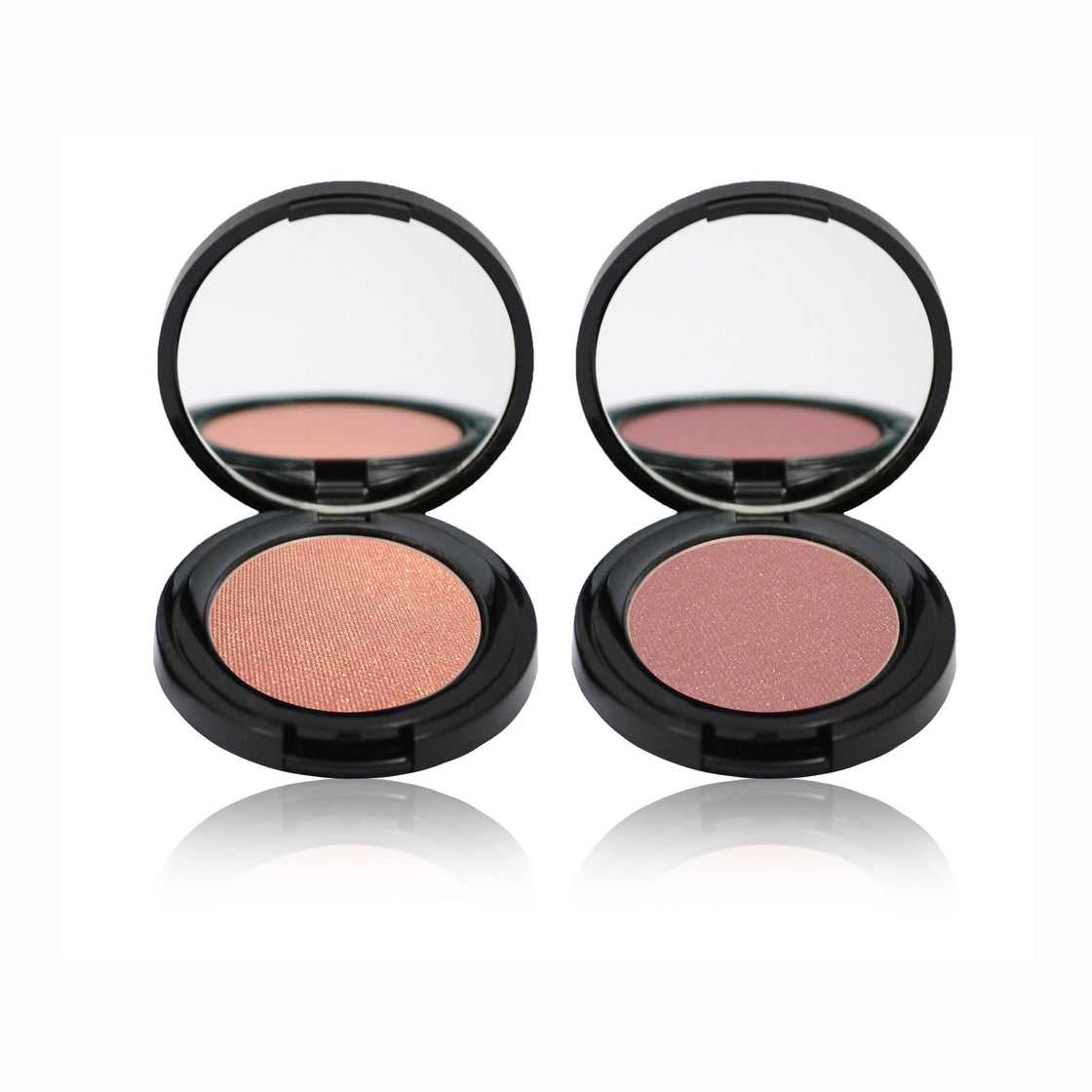 Cashmere Blush
Description
Inspired by the shimmering reflection of the California sun, this radiant blush is triple-milled and created with 22 different pigments for a completely natural-looking pop of color.
These stunning shades are designed for all skin tones:
Sunrise – peachy coral with gold highlights
Sunset – dusty rose with bronze highlights
NO Parabens, Silicone, Alcohol, or Fragrance. 
Hypoallergenic, Dermatologist tested, Fragrance-Free.
MADE IN THE USA
FAQ
How do I know which color is best for me?
Choose your GENIE Cashmere Blush color simply by your jewelry tone preference:
Gold – Sunrise (peach)
Silver– Sunset (rose/pink)

Can I only use GENIE Cashmere Blush on my cheeks?

No, brush GENIE Cashmere Blush wherever you need a little splash of color. It brightens your whole face!

What makes GENIE Cashmere Blush different?

This micro-milled, ultra-fine powder brings warmth to the face and keeps the "shine" away.Will not cake or settle into fine lines and wrinkles and it enhances your foundation and blends smoothly with Genie Cashmere Powder for a soft and radiant finish.
Orders ship within 5 to 10 business days.