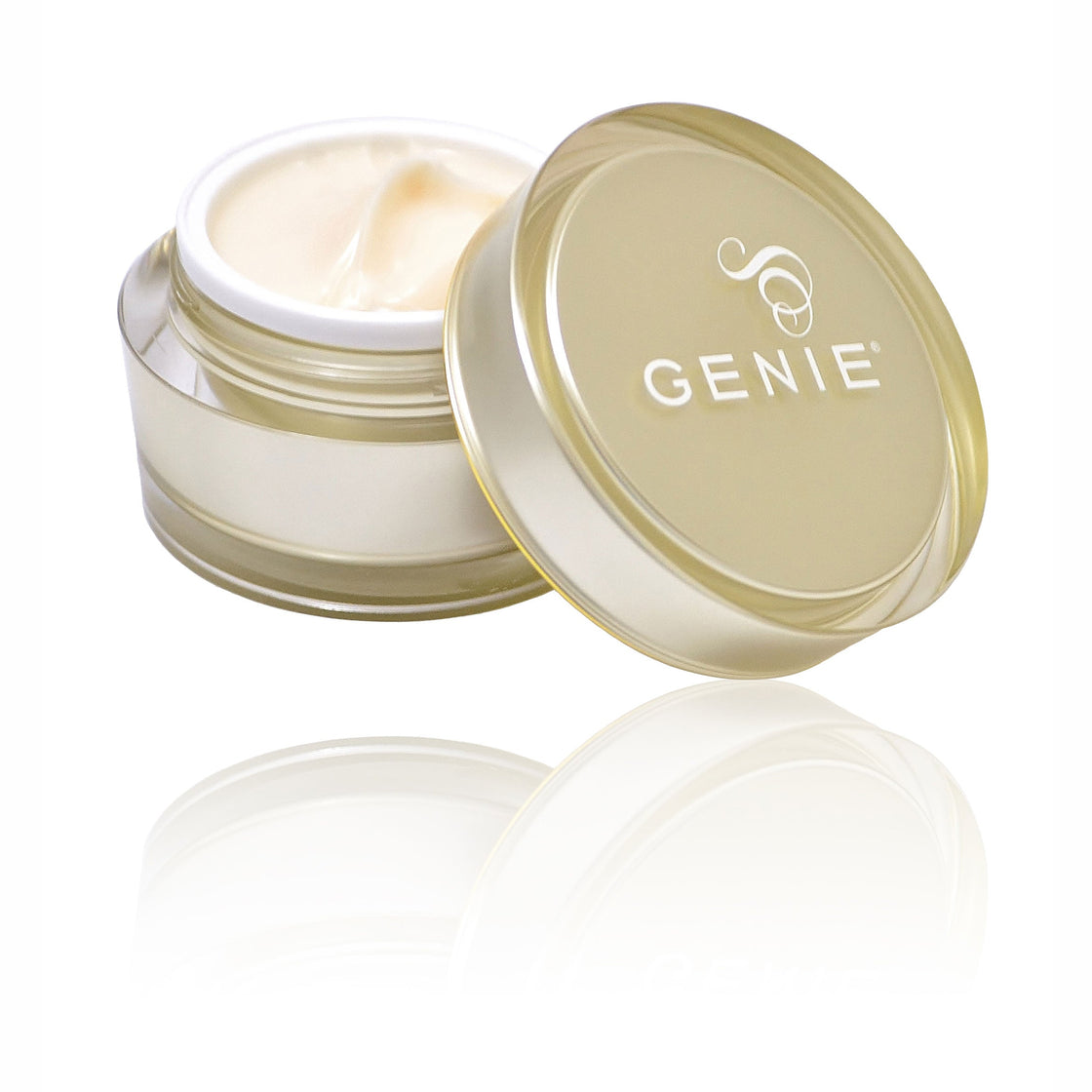 Dream Cream Moisturizing Treatment
Description
Clinically proven to increase hydration by 400% in 15 minutes and the reduction of dry skin lasts for 72 hours after application. The one, ultimate moisturizer you need for day & night!
A powerhouse blend of four active ingredients, -- Matrixyl 3000 peptides, Hyaluronic Acid, Beta Glucan, and Vitamin C
Dream Cream provides ongoing treatment to reduce the appearance of fine lines and wrinkles.
Use day and night for best results -- A lightweight feel with heavyweight results
Contains skin-loving ingredients such as Cocoa, Mango, and Shea butters that instantly deliver incredible hydration
Also contains antioxidant powers of White Tea Leaf Extract, Vitamins A, C &E, Pomegranate extract, and Cranberry oil
No Parabens, No Silicone, No Fragrance.
Hypoallergenic, Dermatologist Tested.
MADE IN THE USA
Clinical Studies:
Using Clinical Instrumentation Testing:
100% of all participants showed a clinically measured increase in hydration of 400% after just 15 minutes.
In an independent consumer study after a SINGLE application:
83% of the participants feel that GENIE Dream Cream delivers an instant firming effect.
100% of participants feel their skin feels hydrated and smooth.
83% of all participants felt the overall appearance of their skin improved.
100% of all participants feel their skin appears refreshed after applying.
97% of all participants feel the texture of their skin feels smoother.
93% of participants felt that their skin was instantly hydrated immediately after using GENIE Dream Cream.
100% of participants feel using GENIE Dream Cream makes their skin feel refreshed.
 97% of all participants like how quickly GENIE Dream Cream penetrates into their skin.
FAQ
Is GENIE Dream Cream for nighttime only?
GENIE Dream Cream can be used day & night for incredibly hydrated, plump and firm skin.
If I use GENIE Dream Cream during the day in conjunction with GENIE Instant Line Smoother, what order should they be layered?
Apply GENIE Dream Cream first (letting product fully adsorb) before applying 3 pumps of GENIE Instant Line Smoother.
What makes GENIE Dream Cream so moisturizing?
Hyaluronic Acid absorbs and binds up to 100X its weight in moisture.
What skin type should use GENIE Dream Cream?
All skin types can benefit from using GENIE Dream Cream.
Orders ship within 5 to 10 business days.